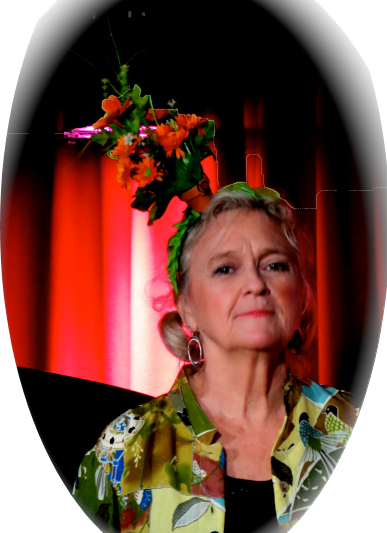 A native of Baltimore, Susan grew up in a home filled with the sounds of Bach, Beethoven, Gilbert & Sullivan, Broadway Musicals and the soulful singers Bessie, Billie and Ella. Graduating from Hollins University with a degree in Drama & Dance, Susan went on to New York City – studying acting with Uta Hagen, appearing in Off-Broadway plays and musicals, TV commercials and performing with the improvisational theater company, War Babies.  She relocated to Los Angeles, making it her new home – delighted that she could garden and hike daily — while continuing her acting career, including her work in theater, animation, commercials, TV and film (i.e. Million Dollar Baby, 28 Days, Mad Men, Shameless). She created and performed her solo musical revue, LUNAR I, and was part of the all-women's improvisational company, the WIMS, as well as appearing in the contemporary opera, "A String of Pearls", both in Los Angeles and at Carnegie Hall's Weill Theater.
Throughout Susan's career as an actor and improviser, her real passion was always for Jazz, studying with the great jazz singers, Sue Raney and Sheila Jordan, and performing regularly as a vocalist. Seeking clarity and artistic direction during a four month "late middle years" retreat in Jackson Hole, Wyoming, Susan's sense of herself as a "jazz gardener" came into being. An avid gardener and bird lover, Krebs says her work is "about the art of becoming – whether working with plants or music or with oneself – to dig down, to cultivate, to encourage growth, to thrive and flourish, and eventually to let go and begin the cycle anew."
Following the 1999 release of her debut album, Jazz Gardener, came What Am I Here For? in 2002. Both projects were created with her group of superb L.A. based musicians, including her longtime drummer/producer, Jerry Kalaf and pianist/arranger Rich Eames. This collaboration continued in 2007, with the critically acclaimed multimedia concert and recording project Jazz Aviary – a Celebration of Birds & the Universal Music We Share, and again with the Susan Krebs Band's Everything Must Change in 2012, featuring Chuck Manning.
More recently, Susan's music is focused on the collaboration with the Susan Krebs Chamber Band – with its unusual instrumentation (piano, percussion, woodwinds, violin, vocal) to accommodate the intimate venues of her ThemeScene salons. The band's first album "Simple Gifts" released in 2015, garnered enthusiastic reviews and international airplay. Their second album, SPRING ~ Light Out of Darkness, was released 3.21.18.
Her latest collaboration is  "trio WoRK", with her extra fine musical colleagues, Ken Wild and Tom Rizzo. They released their debut album, "trio WoRK", September, 2018.
Susan performs regularly throughout Southern California, including such venues as: L.A. County Museum of Art, Blue Whale, Jazz Bakery, and Vitello's.  She also hosts and performs regularly with the Susan Krebs Chamber Band in her jazz salon, Salon on Buffalo.