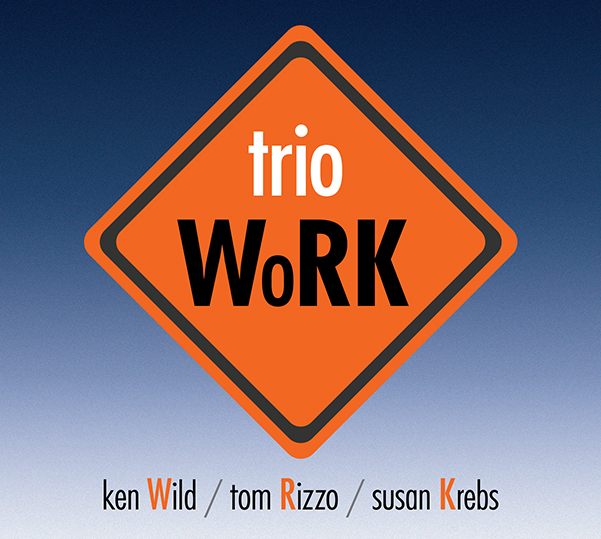 Produced by Wild, Rizzo & Krebs
Recorded by Jerry Kalaf @ Studio J
Mixed & Mastered by Jerry Kalaf @ Studio J
L.A. / MAY 2018
CD Graphic Design: Lynn Eames
"Together, this band of three creates a unique listening experience with creative arrangements, awesome musicianship and a vocalist who's unafraid to jump off any musical precipice without a parachute."
   ~  

Dee Dee McNeil/Musical Memoirs
"The three celebrate one of the great joys of music making in Los Angeles: the opportunity to meet serendipitously at a single gig and create an indelible musical chemistry that collectively takes the musicians into depths of their artistry explored in no other outlet… pure lightness and freewheeling magic in each re-imagining."
~  

Jonathan Widran/JW Vibe
"This is about as elegant as music gets… the epitome of late night listening. Turn down the lights, put another log on the fire, and cuddle up with a special someone if you're so fortunate… Elegant, classy and that special "low lights" mood that make for a most enjoyable listen."    
~ 

Jim Hynes/Making A Scene
"A jazz vocal trio that keeps it simple, there's nothing here but tasty elegance served right… Well done."  
~ 

Chris Spector/Midwest Record
ken Wild (bass):
The name of this group is a misnomer. This is in no way work! When the three of us sit down to conceive an arrangement, the ideas seem to just flow… This is a true Trio in the best sense of the word.
tom Rizzo (guitar):
Susan and Kenny ARE the music. This unlikely trio (no dedicated timekeeper) has allowed the three of us to find each other's pulse – a wonderful and unexpectedly fun way to make music together. 
susan Krebs (vocals):
We three were instantly smitten at a serendipitous gig meet-up! So we set forth on our musical adventure together — this recording marks our trio WoRK so far! I'm grateful to Kenny and Tom for their stimulating, transformative collaboration.